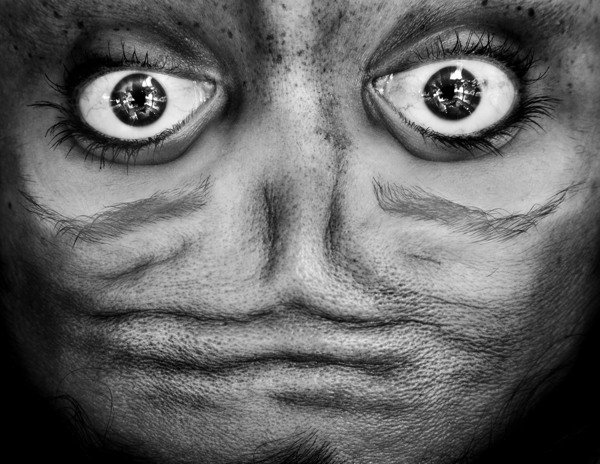 Self-help author Wayne Dyer once wrote that, "If you change the way you look at things, the things you look at change." Photographer Anelia Loubser of Cape Town, South Africa used this quote as the basis for her project titled "Alienation.
The series consists of contrasty portraits that have been flipped upside down, turning the ordinary faces into strange, alien mugs.
Loubser says that the world introduces viewers to "the alienated being inside us all," and is on one hand "strangely aesthetic" and on the other hand "mysteriously eerie".